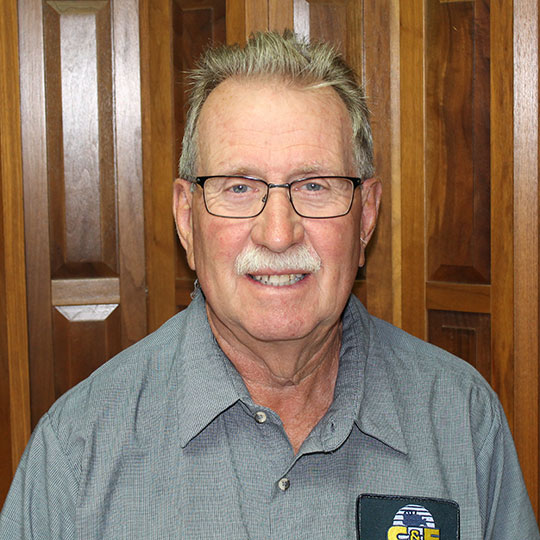 About C & E
C & E Excavating, Inc. began in Ed Bessinger's residence during the blizzard of 1977. Ed purchased a bulldozer to help Elkhart dig out from the massive amounts of snow. Residential work followed during the 1980's, and lead into commercial business as C & E began to partner with golf courses and private businesses to provide sitework and utility work for new construction.
In the mid 1990's our focus turned more to the utility side for the local municipalities. Ed's son Thad Bessinger, joined the business in 1998. After spending time working in the field, Thad now serves as President.
Almost 40 years later, C & E Excavating, Inc. now employs 40 team members, operates 5 crews, and specializes in sitework, utility work, demolition, aggregate production and snowplowing. We service customers within a 75 mile radius of our home office located on the north side of Elkhart. Our aggregate production takes place out of two yards, one located in Elkhart and the other in South Bend, providing concrete and asphalt recycling, as well as some natural stone and different types of fill and soils.
As a company we are dedicated to supporting our local community and place great emphasis on sharing God's blessings. Our team has sponsored the following programs: Water for People, Lifeline of Elkhart, Jesse's Warriors, Edwardsburg's Robotics Team, Sports With a Purpose and Miller's Vets to name a few.